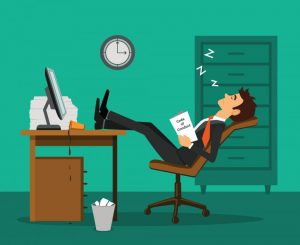 GDPR and recruitment – you've most likely heard this year's industry buzzword, GDPR.
GDPR refers to the new regulation that will be enforced on the 25th May and will require company and site owners to be transparent about how they collect, use and share personal data. But what does this mean for recruiters?
Recruiters have been using different tactics for years when competing against other agencies. Sending your CV without permission, adding responsibilities to your CV to make the hiring manager want to interview you, or even putting you forward for a role that you don't necessarily want to go for. Many recruiters do this to hit their KPI's as some recruitment companies are now holding back bonus payments when KPI's haven't been hit, making employees use sneaky tactics just for tick-box exercises.
Imagine your top client approaching you about a role and asking for your best 2 CV's that fit the criteria, and reiterating that they want to see no more than 2. Some recruiters will still send over their best 2 CV's, along with another 3 people that they're hoping will secure interviews, using tactics they learnt on the "power of persuasion" training session they did when joined the company.
One of the biggest frustrations that I encounter when speaking to candidates and clients about recruiters, in general, is their inability to listen. Whilst a recruiter needs to provide advice, consult, and manage a candidate's expectations, this needs to be done at the initial stages, and not when they are delivering a shortlist (or long;list in some cases!)
In my opinion, recruitment doesn't (and shouldn't) work like that. Too many people see recruitment as an equation nowadays, the more calls you make, CVs you send, candidate interviews you conduct = more money. Don't get me wrong, speaking with many different candidates and clients can increase market knowledge and build relationships, however, it's quality over quantity.
I recently took on a recruitment assignment with a company that I hadn't worked with before, and as this was a new client I was competing against some of their current suppliers in a bid to prove myself. In this assignment I'd spoken to and met with a handful of new candidates, one in particular being a young lady who hadn't got a great deal of working experience and was fairly new to a 'recruitment process'.
She was excited by the role and showed lots of enthusiasm when I'd engaged with her. I felt that she was more than capable performing well within this role so I submitted her details, prior to meeting with the client. The candidate was then sent some online tests and psychometric profiling, which she completed, followed by a telephone interview.
I met with the client the next day to discuss the role in further detail and brought with me some feedback directly from this candidate regarding the profiling. The telephone interview was successful, and the candidate's profiling had come back and the feedback from the client was positive.
The client then said that another agency had submitted her CV to their business that same day. As this role was very niche and included specific language skills, I was pretty sure that this other agency hadn't spoken to my candidate as she would have mentioned how she had already been put forward for this role by myself.
I asked my client if this was a particular agency that I knew of who had a reputation for doing this time and time again, and lo and behold, it was. After the meeting I'd called my candidate to give her the positive feedback and had briefly mentioned this scenario to her. I wasn't surprised when she'd told me she'd never heard of the agency, let alone spoken with them.
It turns out the agency had found her CV on an online job board and submitted it to the client without permission. The candidate was shocked by this practice, to say the least, and the client had said it wasn't the first time this agency had been known to do this. Fortunately, on this occasion I'd beaten the agency in question to the draw.
There have been many instances where a client will interview a candidate based on who has sent a CV over first, and not who has had permission from the candidate, which can be incredibly frustrating. Especially after the time and effort that goes into meeting with the candidate, talking them through a role, and selling your client to them, only for a lazy recruiter to pick their CV off a job board, fling it over to the client and hope for the best.
Hopefully, with GDPR coming into force this May, this will stop shoddy recruiters from sending CVs without a candidate's permission to potential clients.
What are your thoughts on GDPR and recruitment? How has your experience been with recruiters? Do you feel some cut corners, and don't provide the levels of service they are supposed to? You can email me at sam@refind.co.uk
You can view more about Sam Perry our Shared Services Executive Search expert here.