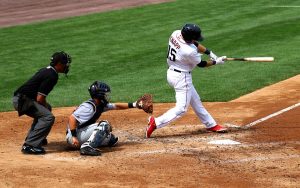 Why do executive search consultants always knock internal recruiters out of the park? There's one very simple answer: time. There is no way that an internal recruiter can do the work an agent can on a vacancy. FACT.
Most internal recruiters will be running around 25-50 requisitions at any one time, plus they also do a lot of work around direct sourcing initiatives, talent strategy and hiring metrics. And if that wasn't enough, they might also manage a team and must attend a number of internal meetings.
Time dictates that if you are running 25 searches and using a number of channels to source (even with tech) that you are going to be busy. Also, these jobs will likely be across a number of different job categories and locations. They can't just walk away and decide to work with someone else either… they have to fill them all!
As an executive search consultant, I normally run 3 roles max. Plus, I only recruit for a few job categories and have been doing that for 15 years.
I typically spend at least 3 weeks doing research, I'll then speak to 100+ people for an assignment, meeting with at least 8 of them… You get the picture. There is no way an internal recruiter can justify spending this amount of time on just one assignment.
Many internal recruiters will be much better recruiters than I am, but the one thing that I bet they don't have is time to focus on every requisition they work. With what little time they do have, it's unlikely that they'll be able to do the same amount of work on one vacancy, as it just wouldn't make commercial sense for them to do that.
That's why the best internal recruiters know the value of having trusted executive search consultants work with them. Allowing the internal recruiter to focus on the roles that they can fill quickly and successfully. Increasing candidate experience, reducing time to hire and reducing agency spend.
What do you think? To discuss further, you can email me on James@refind.co.uk
You can view more about James Cumming our change and business transformation specialist here