Posted On
1st November 2016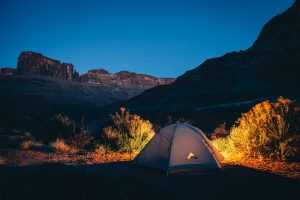 When re:find started out, I worked on my own in a mixture of hotel lobbies, coffee shops, David Lloyd gym members areas, private members clubs, a friends office space and in my own home office.
It makes you realise the importance of 2 things. Plugs and free WiFi.
Just kidding! Well, not really. Anyone who has worked remotely will know that on a day-to-day basis, it's mightily hard to get anything done without those. Saying that I think my next business venture should be a TripAdvisor-style app, which reviews UK plug availability.
What I'm really talking about here is freedom and work-life balance.
I previously worked in a large firm with an 8-to-8 culture. Apparently, this has changed a bit over the years to 8-to-7, but that could just be hearsay.
Most recruitment firms are still very much in the dark ages when it comes to all of this. They say they do flexible working. But what they really mean is, you can leave at 5:30pm, if you have hit your KPIs that week. It's hardly revolutionary.
As we enter the 'Gig economy', it seems that there is no reason why recruitment firms couldn't be more open to different ways of working. With the introduction of cloud-based systems, mobile phones and a variety of social environments to work in. In many ways, it's never been easier to build flexibility into a recruitment model.
As mentioned in a previous blog, it all comes down to trusting people to do the job they are paid to do and I think a lot of the larger recruitment agencies still lack a lot of that. Which is a pity for a people business.
Clearly, there is a need to communicate regularly, to build a culture and to meet up as a team. But we are in the digital age and this can be done in many ways. With the use of social channels such as Skype, Google Hangout and Yammer.
Will the large agencies ever change or is this is the way recruitment is going? Are we all soon going to be roving recruiters?
To discuss further, you can email me on James@refind.co.uk.
You can view more about James Cumming our change and business transformation specialist here.