Posted On
10th October 2022
We started a networking and golf society many years ago, but as the years went on, it evolved and in 2019 we partnered with Mills & Reeves and HJ Wealth and NAGS was born.
We're excited to say that NAGS has returned this year, running over the summer months at 4 prestigious golf courses, where a diverse group of business leaders meet to play golf, network and have some fun!
NAGS is about getting to know like minded people and building relationships and offers a safe space for business leaders to get together and support each other.
This year, NAGS is even more special, because we'll be fundraising for the awesome Birmingham based charity LoveBrum. We don't ask for payment for being part of the society, but we are encouraging those taking part to donate to LoveBrum, to help them to continue to shine a light on the hidden projects and charities doing amazing things in our city.
Here is co-founder PJ explaining a bit more about how the money raised can help:
The winner of our society is based on the cumulative points recorded across the four rounds and will take our trophy, plus they get to decide which of LoveBrum's charities the money raised will go.
NAGS kicked off on Friday 29th April at Forest of Arden, where 22 of us met. We had glorious sunshine, as always, and it was great to get back out on the golf course with our society.
Here's what some of our members said about NAGS:
"Super day, with good company. It's really useful to pick up with some contacts from the society pre-Covid and meet new people. A nice environment to play golf in. And the weather was beautiful!" Maureen Hawkins.
"Lovely day, met some nice people and good to reconnect." Ian Brown.
"Great, friendly, chilled day out. Good game of golf but more about meeting people, building relationships and having some fun! Plus, for a good cause!" Darren Priddey.
NAGS met for the second society on Friday 17th June at Moseley Golf Club, where we had the most amazing weather and a great day of golf. Maureen Hawkins took the winners position this time.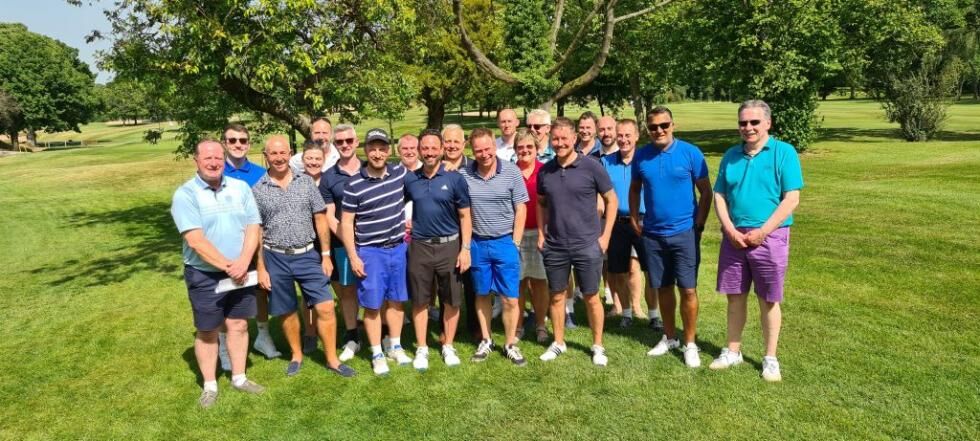 We asked some of our members to tell us what they enjoyed about NAGS, here's some of their responses:
Our third meeting was at Sutton Coldfield on 21st July, thankfully the weather had cooled down a bit for us. Adam Cooksley was the day's winner.
Our final society meet was at Walmley Golf Club on Friday 7th October. It was a great day, despite a few downpours in the afternoon!
Maureen took the win for the day, Alex got longest drive and David won nearest the pin. It was Joe who won this year's eclectic league, so he gets the NAGS trophy and can now decide where the £1000 we raised for LoveBrum will go, out of the very worthy local charities they support.
If you're interested in getting involved in next year's society or want to find out more info you can email me at carl@refind.co.uk.
Carl Hinett is our Director & Executive Search Specialist. If you've got a hard-to-fill role and need some help, get in touch carl@refind.co.uk.