Posted On
25th October 2018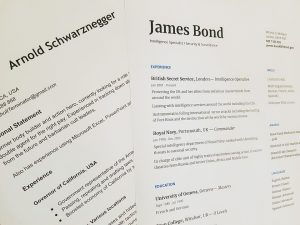 It's a question I get asked all the time! Especially for those starting out in their interim career. The simple answer is yes, you should have a specific interim CV.
In actual fact, most career interim professionals I know will have multiple iterations of their profile.
You see, clients are buying in 'experience' or 'expertise' and this is often really specific. People who are too general or who are 'jack of all trades' won't get a look in…
So, as you develop your offering and your interim career, the chances are, you should have several CVs which are tailored and dependent on the interim assignment you are pitching for.
Personally, I am less worried about the format of the CV – whether it is functional or chronological, I am more interested in what you have achieved for the end client. You can see more about this on our other blog 'how to write a killer CV'.
Remember that a CV only takes you so far, it is important to build a network and advocates, either in the search industry or senior exec space. Our very own Kate Wass – Interim specialist wrote a really interesting piece on this subject – don't judge a HR consultant by their CV.
What does everyone else think?
I've been delving into different thoughts and opinions on creating an interim CV and found The Career Gym wrote a useful article on the subject. The key points were:
Show the area of expertise you are bringing. Recruiters need to know what specialism you have – you can be generalist HR interim, but by focusing on a specialism you can become known for and build a reputation on, makes you more placeable.
Prove your ability to work on projects with a start, middle and end – showing ROI where possible. You need to show you can understand a brief, plan the work, build relationships and deliver the assignment on time.
The Institute of Interim Management:
It's worthwhile looking at 'The Institute of Interim Management' if you want some help creating your interim CV. It's Guide to interim management talks you through showcasing the 'interim management value proposition' – your unique selling proposition, which should help with shaping your interim CV:
ROI
Speed
Expertise
Objectivity
Accountability
Effectiveness
Commitment
If you'd like to discuss your interim CV further, you can email me on James@refind.co.uk.
You can view more about James Cumming our change and business transformation specialist here.