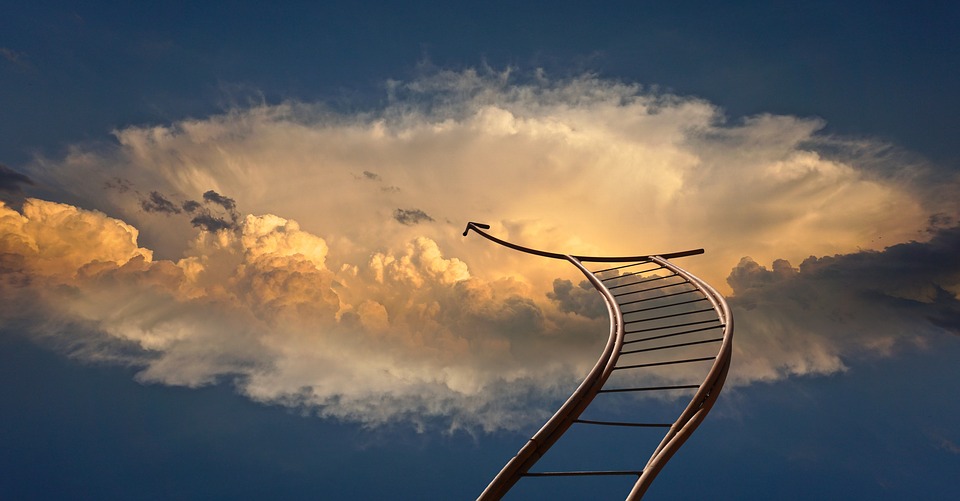 A lot has changed since I started re:find 4 years ago, but the principles are still the same. I want to help make your business better, through recruiting the right people!
I want to go back to the start and look into my world of organisational development (OD). As an OD expert, I help build high performing businesses. Yes, it is a fancy title. So what is it exactly that I do?
OD is about how organisations' function and, more importantly, how they can work better. There is no one single OD theory, but there are plenty of best practice models that give discipline to my work which is a combination of "hard" and "soft" issues.
Hard issues such as the external environment, vision, strategy, structure, tasks and skills. Soft issues such as culture, values, work climate, motivation, management practices and individual needs. Hard or soft, my end game is always to help your business achieve great individual and organisational performance.
Re-creating your strategy
Technological, demographic and geographic change is constant, whether we like it not. I have a view that organisational development (OD) should be a constant, organic, evolving process of change, improvement and development to meet what is an ever-changing internal and external market.
What does this mean for you, the business leader? There are one-off situations where a leader finds something that they find distinctly undesirable and wants to change it. Mostly, OD is about being on the ball, revisiting core business capabilities, revising old strategies or implementing new strategies to make sure that your business survives and thrives, in line with the market.
So I encourage my clients to think about the product, where it sits in its sector, competitors, suppliers, customers, technological advances and the threat of new entrants into the market – the stuff of Porter's five forces.
Are you a market leader or follower? Are you asset light or asset heavy? Who's doing something new out there? Keep your market intelligence up to date. As Jack Welch once said, "Change before you have to."
When you make a change to a strategy it always has a knock-on on effect on certain areas of the business – structure, process, people and culture. Some experts will argue which is affected first. Stop! All are interconnected and have to be considered in the round.
So, exactly what part do I play? Well, I help you to recreate your strategy.
Process
Changing strategy means some of your core processes will change. Your team, using their end to end technical process knowledge, will now need to assess, analyse, discover, redefine and redesign certain processes. This will be key to maintaining and improving service to customers and should not be rushed.
You will need a disciplined method of considering workflow design, IT, motivation and measurement, policies and rules, people, resources and facilities.
I can help you redefine the process. Some folk call it 'business process re-engineering'.
Structure
The new process will impact the structure and reorganisation of staff, resources and facilities. Policy led and technological systems will have to be addressed.
Technology is an enabler for strategy. Since the days of the Luddites, technological advances have meant that smart machinery has replaced skilled workforces and that the smart machinery has required a new set of technical expertise to maintain and develop.
I can help you to design the proposed organisation model.
People
Today, we are all technologists with our smartphones, iPads and social media, but most people still don't like change. Communicating your logic and passion for change, consulting and listening and remaining organized, tenacious, sensitive to reactions, adaptable and resilient will help you to make a successful change.
I can help you gain acceptance of change and manage the transformation programme.
Culture
Your current core capabilities, management systems and culture are likely to limit your ability to implement the new strategy and will also need to be adjusted.
Company culture is difficult to change and sometimes it is a case of "working with what you have got" and morphing it into "what you need", to drive the strategy. Leadership, reward, training, employee branding, recruitment, management practices and other motivating factors can be introduced to help culture evolve. Perhaps the most powerful impact on culture comes from a good learning infrastructure.
Your culture is unique and I can help you call on the creativity, best practices and lesson learned from other organisations.
Darwin once said, "It's not the strongest species that survive, or even the most intelligent. It is those most adaptable to change".
He has a point you know!
Ruth Gawthorpe is the founder of The Change Directors. She is an expert in Organisational Devlopment, HR and Change Management and works with organisations to help them build high performance cultures. Ruth is passionate about using her skills to support executive teams to get the results quickly and smoothly and would like to share her lessons learned and wisdom with you.
To discuss further, you can email me on James@refind.co.uk.
You can view more about James Cumming our change and business transformation specialist here.