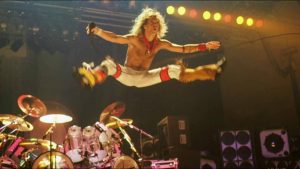 Thinking of taking a leap into the interim HR market? Go ahead and jump…Senior HR professionals are increasingly coming to me to discuss the possibility of taking a leap into the interim market – with more and more expressing a desire go down the 'consultancy' route.
Rewind back to 2015 and this is exactly the position that Rachel Wade was in. A few years ago Rachel came to meet me to discuss her options. At the time she was the HR Director for EMEA, part of a Global Senior Leadership team, she seemed to have it all, but not all that she wanted!
Rachel is now 2.5 years into her interim HR journey, I met with her recently to give everyone a real insight into what it takes to make it in the consultancy world. Her journey is one with many highs and lows and this is the brutally honest and, I think, endearing view of it.
Rachel was very lucky that immediately after leaving her permanent role, she had 6 months' work offered to her. As amazing as this was, it also meant that she gave all her time to role this and didn't focus on building her consultancy activities. So, when the 6 months were up and another piece of work didn't materialise, shit got real!
"It really hits when you are sat in an office, the phone isn't ringing and the work isn't coming in."
Starting a journey like this isn't always peachy – it took Rachel a while to find her own groove. She realised she didn't know who she was and what she wanted to be. Even as recently as a year ago she felt that her offerings were quite 'vanilla'.
"It's easy to get lost as so many people want to give you advice and tell you what you should and shouldn't do. I had been positioning myself all wrong and was focusing on the wrong things. I have spent the last 6-12 months going back and re-learning all the basics because at the start I was so client-led, I haven't been in control of developing my business. I remembered why I wanted to do this in the first place and what my passion was."
How do you plan your day?
"I have put structure into my day and that makes me feel empowered."
Key Priorities include: Getting invoices out to clients, chasing invoices, business development and having quality conversations with prospective clients.
Even when Rachel is delivering for a client, she still puts time aside to continue these important 'behind the scenes' activities.
Sales
However you feel about sales, you will have to do it in some way, shape or form.
Contracts and clients won't just appear from thin air. But don't get too consumed with what to say and do, remember that you are speaking with your peers on these calls.
Don't cold call, Rachel always takes the time to establish a relationship with prospective clients at events, seminars and workshops, or even via LinkedIn.
Networking
There is no point going to a networking event unless you have a purpose as it takes up a lot of your time and resources.
Be selective about the networking events that you go to and do some research into the reasons behind the event and the type of people who are going to be there. Try to avoid the hard sell and don't expect that by handing out your business cards to 20 strangers and spamming them with your sales pitch emails that you'll win their business.
Remember that networking is exactly that – building a network. Making connections that you can learn from, give advice to, share knowledge and build a real relationship with.
'Saying No'
It is so easy to take ANY work a client offers you, especially when things are quiet. But whatever this work may be, it will still require your time and effort, so try to figure out whether this time could be spent on more productive things.
If you don't align yourself with the business, or their expectations are not in line with what you can deliver, there is no shame in stepping away. Rachel admits that this is something that she has done in the past, and she has even 'sacked' clients when it just wasn't the right fit.
What have been the highs and lows of the last few years in interim HR?
Highs
– Getting the first piece of work. There's nothing like the feeling you get when you realise that people will pay you for the work you do and that you are worth it!
– Nominated for a 'Woman Who' Award and was a finalist in the startup category. "Even though I didn't win I got amazing feedback from the panel".
– Branding and taking up a virtual office space.
Lows
– Getting lost on the journey and forgetting who I was and what my brand stands for.
– Almost having my house and car repossessed.
After putting some structure back into her day and seeing some great results, Rachel is now focusing on building for the future. This includes putting in place proper systems, foundations and sustainability's, further embedding her day to day activities, and also analysing what works and what doesn't to continuously improve results. Rachel has also set herself financial goals and headcount goals and is now taking a more strategic approach to her business.
So there you have it… it hasn't been easy, but through it all Rachel has stayed true to herself and the reasons why she chose to take the direction she did in the first place!
I would like to take the opportunity to thank Rachel for sharing so openly with me. If you would like to learn more about Rachel and her business, then you can find her here:
linkedin.com/in/rachelwademcipd / htttp://wwww.opthr.co.uk
For all things interim management, change & transformation, get in touch with us via the info form below, and if you would like to feature in our 'Insiders Story' blog, email me on kate@refind.co.uk
You can view more about Kate Wass our executive interim specialist here